10 grudnia 2012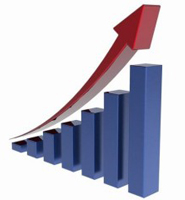 W ostatnich 2 wpisach informowałem o możliwościach zwiększenia swoich zarobków w programach partnerskich w ostatnich miesiącach roku kalendarzowego. W pierwszym z nich pisałem o tym, że na przełomie listopada i grudnia znacznie rosną obroty sklepów internetowych, a więc także zarobki partnerów w programach partnerskich. Potwierdzały to załączone przeze mnie wykres i tabelka obrazujące tendencję wzrostową zarobków partnerskich w PP Selkar. Również tym razem chciałbym przedstawić analogiczne dane z uwzględnieniem ostatnich 6 tygodni.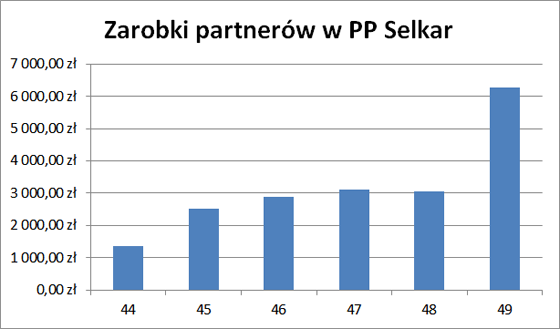 Na wykresie widać ponad 100% wzrost zarobków partnerskich w ubiegłym tygodniu w porównaniu do poprzedniego, który i tak był jednym z najlepszych w historii. A tak dokładnie wyglądały zarobki partnerów PP Selkar:

2585,66 zł w jeden dzień!
W ostatnim wpisie, z kolei, pisałem o Dniu Darmowej Dostawy i świetnej możliwości zwiększenia swoich zarobków. Okazuje się, że część partnerów PP Selkar skorzystała z mojej rady, bo samego 3 grudnia 2012 zarobili w sumie aż 2585,66 zł. Podkreślam, że był to tylko jeden dzień!
Cieszę się, że moje rady się sprawdzają i część partnerów z tego korzysta. Oby tak dalej!