7 marca 2019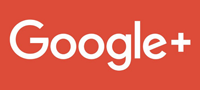 Kilka dni temu pisałem o tym, że sieć afiliacyjna Agora Performance zakończyła swoją działalność i w tej chwili jest stopniowo wygaszana. Dziś mam dla Was trochę podobną informację, chociaż dotyczy czegoś znacznie większego. Otóż Google postanowiło zamknąć swój portal społecznościowy Google+.
Google+ to była odpowiedź amerykańskiego potentata na ogromną popularność Facebooka i wciąż rosnące udziały w rynku innych mediów społecznościowych. Niestety od samego początku Google+ wyglądało po prostu słabo, było bardzo niewygodne w użyciu, a co najważniejsze, niewielu użytkowników dało się przekonać do tego pomysłu.
Od grudnia stopniowo wyłączane są kolejne funkcje Google+, a 2 kwietnia 2019 wyłączone zostanie Twoje konto Google+, a także wszystkie utworzone przez Ciebie strony w tej usłudze.
Google+ – oficjalna informacja
Poniżej wklejam oficjalną informację, którą Google wysłało w sprawie zamknięcia działalności portalu społecznościowego Google+:
W grudniu 2018 roku ogłosiliśmy naszą decyzję o wyłączeniu Google+ dla użytkowników indywidualnych ze względu na spadek popularności tej usługi oraz trudności związane z jej ciągłym udoskonalaniem w sposób zgodny z oczekiwaniami użytkowników. Zmiana nastąpi w kwietniu 2019 roku. W związku z tym chcielibyśmy podziękować, że korzystasz z Google+, i przekazać Ci ważne informacje, w tym instrukcje pobierania zdjęć i innych materiałów z tej usługi.

2 kwietnia wyłączymy Twoje konto Google+ i wszystkie utworzone przez Ciebie strony w tej usłudze. Tego dnia zaczniemy też usuwać zawartość z kont użytkowników indywidualnych w Google+. Zdjęcia i filmy z Google+ znajdujące się w Archiwum albumów i na stronach Google+ także zostaną usunięte. Możesz pobrać i zapisać te materiały, ale pamiętaj, by zrobić to do końca marca. Kopie zapasowe zdjęć i filmów w Zdjęciach Google nie zostaną usunięte.

Proces usuwania zawartości kont Google+ użytkowników indywidualnych, stron Google+ i Archiwum albumów potrwa kilka miesięcy, więc część materiałów może pozostawać w tym czasie dostępna. Użytkownicy indywidualni mogą mieć dostęp do niektórych obszarów swoich kont Google+ w Historii aktywności. Poza tym część ich materiałów znajdujących się w Google+ może być widoczna dla użytkowników G Suite do czasu całkowitego usunięcia osobistych kont Google+.

Od 4 lutego nie będzie już można tworzyć nowych profili, stron, społeczności ani wydarzeń w Google+.

Więcej szczegółów i aktualnych informacji dotyczących wyłączenia tej usługi znajdziesz w Najczęstszych pytaniach.

Jeśli jesteś właścicielem lub moderatorem społeczności Google+, możesz pobrać i zapisać jej dane. Na początku marca 2019 roku umożliwimy pobranie dodatkowych danych, w tym m.in. informacji o autorach poszczególnych wpisów w społeczności publicznej, treści tych wpisów oraz dodanych do nich zdjęć.

Jeśli na stronach i w aplikacjach logujesz się za pomocą przycisku Logowanie przez Google+, pamiętaj, że w nadchodzących tygodniach przyciski te przestaną działać. W niektórych przypadkach może jednak zastąpić je przycisk Logowanie przez Google. We wszystkich witrynach i aplikacjach, w których dostępny jest przycisk Logowanie przez Google, nadal będzie można logować się za pomocą konta Google.

Funkcja dodawania za pomocą Google+ komentarzy na stronach własnych i innych osób zostanie wycofana. W Bloggerze wyłączymy ją do 4 lutego, a na pozostałych stronach – do 7 marca. Komentarze dodane za pomocą konta Google+ zaczniemy usuwać ze wszystkich stron 2 kwietnia 2019 roku.

Jeśli korzystasz z konta G Suite, usługa Google+ powinna pozostać na nim aktywna. Aby dowiedzieć się więcej, skontaktuj się z administratorem G Suite. Wkrótce odświeżymy też wygląd usługi i dodamy do niej nowe funkcje.

Jeśli jesteś programistą korzystającym z interfejsów API Google+ lub przycisku Logowanie przez Google+, kliknij tutaj, aby sprawdzić, co ta zmiana oznacza dla Ciebie.

W imieniu wszystkich członków zespołu Google+ dziękujemy za Twój wkład w tę usługę. Jesteśmy wdzięczni wszystkim utalentowanym artystom, animatorom społeczności i inspirującym innowatorom, którzy włożyli wiele pracy i czasu w to, by Google+ było tak wspaniałym miejscem. Bez Waszej pasji i poświęcenia to nie byłby tak wyjątkowy serwis.