25 lutego 2019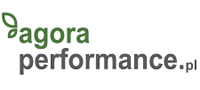 Na pewno wielu z Was widziało już tę przykrą wiadomość. Jeśli nie, to mam dla Was newsa – została podjęta decyzja, że sieć afiliacyjna Agora Performance zakończy swoją działalność. Od 1 grudnia 2018 następuje stopniowe wygaszanie sieci.
Muszę przyznać, że jestem lekko zawiedziony, ponieważ w ostatnich latach była to moja ulubiona sieć afiliacyjna. Niezła oferta, fajne, często unikatowe kampanie i przede wszystkim świetna obsługa ze strony szeregu Account Managerów. Może nie będę po kolei wymieniał wszystkich z imienia – po prostu dziękuję Wam wszystkim za współpracę i pozdrawiam 🙂
Oficjalna informacja
Poniżej wklejam treść newslettera, który wysłała Agora do sowich wydawców a propos zakończenia działalności:
Szanowni Państwo,
z przykrością informujemy, że podjęliśmy decyzję o wygaszeniu z końcem listopada działalności sieci marketingu afiliacyjnego Agora Performance. Wraz z końcem listopada 2018 r., zakończeniu ulega współpraca Agora Performance z reklamodawcami, co oznacza, że od 1 grudnia Panel Wydawcy nie będzie udostępniał materiałów reklamowych, a działające kampanie zostaną wstrzymane. Wszystkie linki partnerskie przestaną działać, w związku z czym prosimy o ich usunięcie z Państwa serwisów przed 1 grudnia. Prosimy o zapoznanie się z poniższą treścią oświadczenia
o nieprzedłużeniu umowy uczestnictwa w systemie.

Podkreślamy, że wszelkie rozliczenia działań reklamowych przeprowadzonych do końca listopada zostaną przeprowadzone zgodnie
z regulaminem Agora Performance, po otrzymaniu przez nas raportów
od reklamodawców.

Serdecznie dziękujemy za spędzony razem czas i wszystkie wspólne działania reklamowe i życzymy wysokich przychodów w Waszych przyszłych działaniach.

W razie jakichkolwiek pytań lub wątpliwości prosimy o kontakt na adres mailowy kontakt@agoraperformance.pl.