23 grudnia 2010
Dosłownie przed chwilą, w sieci afiliacyjnej ProPartner, pojawił się nowy program partnerski strony internetowej Audiomotywa.
Audiomotywa to sklep który sprzedaje najlepsze audiobooki w Polsce po najlepszych cenach. W ofercie znajdziemy nagrania książek: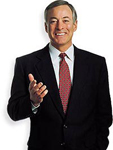 Briana Tracy'ego,
Dale Carnagie,
Skip Ross,
Harvard Business School,
Spencer Johnson,
Frank Bettger,
i jeszcze kilku innych (oferta stale rośnie).
Dodatkowo specjalnie przed świętami zostały przygotowane pakiety po okazyjnych cenach. Pakiety są tak stworzone że powinny każdemu się przydać.
Audiomotywa to firma która współpracuje w tej dziedzienie z firmami Network Twenty One, Brian Tracy International, IPE (wydawcą Roberta Kiyosaki w Polsce), portalem internetowym Złote Myśli, wydawnictwami Studio Emka, MT Biznes, Helion, One Press, LMI oraz innymi. Więcej można poczytać na stronie firmowej.
Więc jakość nagrań jest bardzo wysoka i sprawdzona – praktycznie przy każdym audiobooku jest wersja demo do odsłuchania, więc można sprawdzić czy lektor Ci odpowiada.
Program Partnerski Audiomotywa
Program Partnerski daje Ci możliwość zarobienia 10%, z czego 7% to prowizja bezpośrednia i 3% to prowizja wieczna. Niby nie są to jakieś oszałamiające prowizje, jeśli jednak weźmiemy pod uwagę dość wysokie ceny niektórych nagrań i przede wszystkim ich bardzo dużą popularność, łatwo będzie zarabiać w tym programie partnerskim duże pieniądze.