10 kwietnia 2016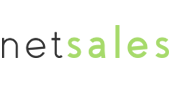 Miałem ostatnio okazję uruchomić kilka kampanii reklamowych z jednej z moich ulubionych sieci afiliacyjnych – NetSales. Co prawda doszło do pewnych perturbacji z reklamodawcą i musiałem poświęcić trochę czasu na wyjaśnienie problemu. Na szczęście sieć NetSales stanęła na wysokości zadania. Zostałem potraktowany bardzo profesjonalnie i mimo tego zamieszania, dalej chętnie będę współpracował z tą siecią afiliacyjną. Bazując na moich bardzo różnych doświadczeniach z przynajmniej kilkudziesięcioma sieciami, mogę śmiało stwierdzić, że wiele z nich mogłoby się bardzo dużo nauczyć od NetSales.
Problem z kampanią CPL
Pod koniec ubiegłego roku uruchomiłem kampanię CPL – użytkownik miał podać tylko 4 dane: imię, nazwisko, adres e-mail i telefon kontaktowy. Wygenerowałem w sumie 42 leady. Niestety po zakończeniu kampanii okazało się, że w systemie mam tylko 6 leadów.
Nie mogłem oczywiście tego tak zostawić i od razu napisałem maila do sieci NetSales by wyjaśnić tę sprawę. Na początku dostałem tylko informację, że: "Kampania jest rozliczana w modelu CPL co oznacza, że podlega walidacji dostarczonych leadów. Reklamodawcy oznaczają które akcje spełniły warunki a które nie i tylko za te poprawne się rozliczamy z klientem a zatem i z wydawcą.". No tak, to jest oczywiste, ale dlaczego te leady zostały uznane za niepoprawne? Każda sieć afiliacyjna powinna przesyłać pełną informację o leadach, które są anulowane, a także o przyczynach takiej decyzji! 
Jest to tym bardziej istotne, że mój ruch był w 100% naturalny (nie był fraudowy ani motywowany) i nie naruszyłem restrykcji kampanii. Co więcej ruch idealnie odpowiadał targetem celom kampanii.
Oczywiście rozumiem, że kilka osób z 42 mogło podać nieprawdziwe nazwisko lub numer telefonu. Ale mogłoby to być jakieś 10-15% ruchu. Podsumowując, byłbym w stanie zrozumieć, że zostało odrzuconych 6 rejestracji, a nie 36! Odrzucenie 85% leadów może występować właśnie przy fraudach, a nie naturalnym ruchu.
Wyjaśnienie i rekompensata
Po dość długiej dyskusji poprzez e-mail, okazało się, że reklamodawca odrzucał nie tylko leady z fałszywymi danymi, ale także takie, gdzie ktoś nie odebrał telefonu od telemarketera. Realizacja kontaktu odbywała się tylko jednorazowo i to w późnych godzinach wieczornych, z nieznanego numeru telefonu – nie dziwie się, że wiele osób nie odebrało. Co więcej, odrzucali nawet leady, jeżeli ktoś odebrał i odpowiedział, że nie jest zainteresowany daną ofertą. Najważniejsze w tym jest to, że nie było ani słowa o takich warunkach w szczegółach kampanii.
Sprawa zakończyła się tak, że sieć afiliacyjna NetSales zaoferowała, że ze swojej kieszeni zapłaci mi za 30% leadów, które zostały odrzucone przez reklamodawcę. I za to, z mojej strony, wieli szacun! Naprawdę należy to docenić, ponieważ w marketingu afiliacyjnym jest to naprawdę rzadka sytuacja.
NetSales to bardzo profesjonalna sieć!
Podsumowując, sieć NetSales zachowała się bardzo profesjonalnie. Co prawda, na początku popełnili, w mojej ocenie błąd, nie informując mnie o anulowaniu leadów. Później jednak support stanął na wysokości zadania – bardzo szczegółowo odpowiadali na wszystkie moje pytania, kontaktowali się także z reklamodawcą, by uzyskać jak najwięcej informacji. A na koniec jeszcze zaproponowali rekompensatę za leady, które zostały odrzucone przez reklamodawcę. Wiem, jak wygląda współpraca reklamodawców z sieciami afiliacyjnymi i rozumiem, że NetSales nie mógł w tej sytuacji nic zrobić. Tym bardziej doceniam rekompensatę, którą mi zaproponowali.