14 czerwca 2011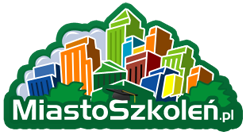 Jesteś zainteresowany zarabianiem w internecie? Chcesz otworzyć swój własny e-biznes? Chciałbyś aby najlepsi eksperci od marketingu i e-biznesu powiedzieli Ci co zrobić, aby zarabiać nawet nie wychodząc z domu? Jeśli tak, to Miasto Szkoleń jest czymś dla Ciebie..
A skąd tytuł wpisu? Sprawdź sam..bo warto!
Miasto szkoleń – czym jest?
Miasto Szkoleń jest nowym projektem internetowym, który w jednym miejscu skupił najbardziej doświadczonych i osiągających najlepsze efekty ekspertów od e-biznesu i marketingu (także internetowego). W tym ekskluzywnym gronie, w chwili pisania tego postu, można odnaleźć m.in. takie nazwiska jak:
Paweł Krzyworączka (jeden z najbardziej znanych e-biznesmenów w Polsce, właściciel wielu serwisów, specjalista od pozycjonowania, przeprowadził wiele popularnych szkoleń),
Jacek Dudzic (zajmuje się marketingiem sieciowym oraz internetowym, zdobył tytuł dystrybutora numer 1 na świecie firmy, z którą wówczas współpracował, przewodzi zespołowi marketingowemu WellBiznes)
Paweł Danielewski (autor i właściciel wielu portali internetowych, zasłynął ostatnio wielką akcją marketingową i szkoleniem Expert 2.0)
Michał Toczyski (pasjonat skutecznego i kreatywnego marketingu, współpracował do tej pory z ponad 50-cioma doświadczonymi trenerami, mistrzami w swoich dziedzinach, poprowadził ponad 100 godzin wystąpień publicznych),
Mirosław Skawarek (jest ekspertem perswazji w Internecie, od ponad 6 lat zajmuje się szkoleniami z zakresu NLP, perswazji, negocjacji, copywritingu, sprzedaży Allegro i przedsiębiorczości),
Lech Baczyński (jeden z najlepszych partnerów w całej Polsce, zasłynął m.in. szkoleniem stacjonarnym poświęconym zarabianiu w programach partnerskich),
Krzysztof Lis (zarabia na prowadzonych przez siebie blogach, m.in. na reklamie kontekstowej AdSense i programach partnerskich, jest znanym i cenionym specjalistą w branży w zakresie blogowania),
inni.
Celem Miasta Szkoleń, jest zapewnienie jej klientom najlepszej edukacji biznesowej dostępnej na rynku. To właśnie dlatego twórcy portalu zebrali pod jednym sztandarem największe gwiazdy polskiego e-biznesu. Wszystko to zrobione było po to, aby przekazywana wiedza była rzeczywistym wynikiem pracy i doświadczeń prelegenta.
Kolejnym celem Miasta Szkoleń jest zapewnienie jej uczestnikom edukacji z zakresu promocji, a więc tworzenia kanałów dystrybucji. Co z tego, że stworzysz świetny produkt, jeśli nie będziesz umiał go sprzedać?
Dostęp do tej niesamowitej wiedzy oraz wielu darmowych bonusów (opisanych poniżej) można uzyskać już za 97 zł miesięcznie. Jeżeli wykupisz pakiet na większą liczbę miesięcy, możesz zapłacić tylko 72 zł za miesiąc.
Miasto Szkoleń – Program Partnerski
Miasto Szkoleń, poza genialną wiedzą, popartą wieloletnim doświadczeniem, oferuje swoim użytkownikom bardzo ciekawy program partnerski. Pisałem o nim we wpisie: Miasto Szkoleń – rewolucyjny program partnerski.
Zalety programu partnerskiego Miasto Szkoleń:
nowość w formie abonamentowego programu partnerskiego (=stałe dochody),
6 poziomów poleceń,
aż 60% pieniędzy idzie na prowizje partnerskie,
genialna grupa trenerów.
A teraz najważniejsze  – skąd tytuł wpisu?
Wczoraj wieczorem Miasto Szkoleń otworzyło możliwość wykupienia abonamentu. Okazało się, że cieszy się ono tak duża popularnością, że największy polski portal obsługujący płatności internetowe padł..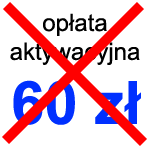 Dlaczego o tym piszę? Właścicele Miasta Szkoleń postanowili wynagrodzić wszystkim użytkownikom zaistniałą sytuację i zdecydowali się zrezygnować z opłaty aktywacyjnej, która miała wynosić 60 zł! Jest to więc jedyna okazja, by przystąpić do miasta szkoleń i nie ponosić dodatkowych kosztów. 60 zł piechotą nie chodzi! Ale uwaga..
Ta promocja jest ważna tylko DO JUTRA! Tylko do 15 czerwca 2011!
Oszczędność na opłacie aktywacyjnej nie jest jedynym powodem, dla którego warto się pośpieszyć z decyzją o ewentualnym wykupieniu abonamentu. Miasto szkoleń dla pierwszych 30 osób, które dokonają dziś zakupu obiecało SPECJALNE NIESPODZIANKI o wartości 57 zł! Czym one są, dowiemy się później.
Ponadto, każdy, kto zapisze się do Miasta Szkoleń w pierwszym miesiącu funkcjonowania, otrzyma dodatkowo tzw. "Pakiet startowy", w którym znajdują się:
Benefiter wersja Eliteo – wielokrotny autoresponder wartość 480 zł (na 12 miesięcy)
Szkolenie wideo – "Jak napisać e-biznesplan?" o wartości 50 zł
Szkolenie wideo – "Wybieram domenę dla e-biznesu" o wartości 50zł
Szkolenie wideo – "Budowanie rynku wewnętrznego" – Jacek Dudzic, wartość 197 zł
Jednorazową zniżkę stałego klienta Miasta Szkoleń wynosząca 38% na abonament na szkolenia!.
Jeżeli masz jeszcze jakieś wątpliwości, czy warto wykupić abonament w Mieście Szkoleń, zapraszam Cię do zapoznania się z ofertą Miasta Szkoleń: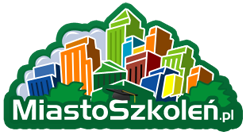 Ps. Rozmawiałem z moim przyjacielem, Marcinem Godlewskim, jednym z założycieli Miasta Szkoleń. Podpowiedział mi on, iż w ciągu pierwszych kilku godzin działania systemu płatności, bardzo dużą popularnością cieszyły się pakiety na 12 miesięcy (tylko 72 zł na miesiąc!). Warto, bo w ten sposób można zaoszczędzić aż 25%!